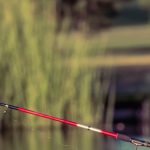 Fishing Ponds
How many of you have been pond fishing?  Fishing from a pond is a fun and entertaining outdoor activity.  You don't have to be an experienced angler-the whole family can participate, plus it's fun for all ages.  If you are fishing on public ponds, you'll need a fishing license, but with a private pond, you won't.
What do you fish for?
With pond fishing, there are a variety of fish you can catch. Some of the more popular ones are bass, sunfish, crappie, catfish and bluegill.  Pond fish are homebodies. They like to dwell around structures like fallen logs, submerged stump and Mossback Fish Habitat, which provide them with shelter and protection. Ponds are often a favorite for bass fisherman with the added bonus of panfish. For those with their own backyard pond, dinner can be caught fresh each evening- nothing beats a fish fry!
Lots of Opportunities
With an estimated 3 million ponds all over the US, there are plenty of places close to home where you can stop by and do a little pond fishing.  What's even better is that you can easily fish right from shore.  Pond fish are known for their rest times; you won't have much luck catching them during the heat of the afternoon. Aim for an early morning or evening time, when the fish are most active.
Baits & Gear
Pond fish are attracted to sink worms, jigs, and shallow crankbaits. If you know your pond is full of catfish, remember to add catfish-specific bait to your tackle box. You need to adjust your gear for fishing in ponds. Although tall rods work well for large bodies of water, when in the pond, you should avoid using anything longer than six feet. Your best bet for success when pond fishing, is using a fast action, medium-light rod with a spinning reel.
Just because the pond is small, doesn't mean the fishing results can't be huge.